Paving is something that you use when you're landscaping your garden. You don't have to be very elaborate if you're on a low budget. There are many materials for paving that you can use. This will give you a lot of options and flexibility when it comes to cost and accessibility. Maybe you will be living in an area where there are naturally occurring stones like granite or limestone. In such an occasion, using them will be easier and more affordable. In this case JEI Pebbles will help you to find affordable paving for your garden.
Concrete driveway resurfacing is a popular paving option. Concrete is a material that is quite easy to install and it is affordable as well. You will be able to maintain it easily in the long run. You can create many patterns and colours using cast in place concrete. There are also precast concrete paving that will give you a vast array of shapes, colours, textures, patterns and sizes. This is less expensive than natural stone and you will be able to add a touch of uniqueness as well. You can find modular permeable systems that are better as they will soak up excess water. You can use this type of paving in patios and driveways.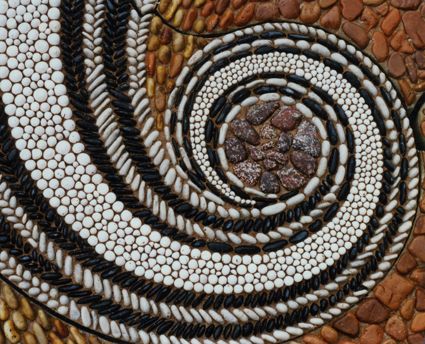 Pebble paving is another option you can try. You can use it to create beautiful pathways in your garden. It can also be used to create feature areas. Maybe your garden is looking a little too dull. You can brighten it up by adding some of this paving and creating a focus. You can carry this task out by yourself. It can be an interesting project for you to do in your spare time. Brick paving is a classic paving option. It has been used in the past as well. It gives a warm and inviting touch to the area. The reddish orange colours of the brick may not be completely uniform so the
colour differences will add a touch of uniqueness to the design. It is a versatile option for a lot of different landscapes.
Limestone paving is seen in a lot of hot climates. This is because it is very effective in reflecting heat. The light colours will brighten up the area. You can use this in shaded areas to create contrast. Travertine is a harder material when compared with limestone. It is also less porous. This makes it ideal for areas surrounding water such as pools and ponds. It is comfortable and cool on your feet as well. You can get a variety of colours when it comes to tile paving. Unlike in natural stone paving blocks, you can get bright and bold colours that will immediately set a tone for the area. But you have to be vigilant about its maintenance.