Buying our own vehicle is dream we all share. Calling a vehicle our own, to have a motor vehicle to take care of is a goal on everyone's lists. It's actually no surprise. A car can make everything easier for you. It can take you places in a very short time. It can help you get anywhere you want even in the middle of the night. Even if it's raining and lightning, you will still be protected inside a car. When you're in an emergency and you want to be at the hospital as soon as possible, a car is what will help you. However, vehicles are expensive. Buying one comes with a lot of legal responsibilities. Buying a brand-new car can be quite hard in today's economy. However, we can buy used cars for a reasonable price. All we have to do is get it fixed properly.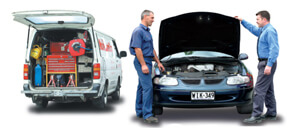 Buy a Car

Know your budget. We all want fancy cars. Even used fancy cars can be expensive to you. Make sure to consider all your needs and then decide on a budget. Don't spend one dollar more than your budget. You can start searching for cars after that. There are plenty of people selling their car online. Most of them are really people wanting to sell their cars but there are also criminals waiting to take advantage of innocent buyers. If anything seems suspicious, don't contact them. Before buying, go and check the car out. Ask the owner if your mechanic can take a look at the car. If the owners give permission, contact them and take the car out on a test drive with them. Do a background check on the owner before buying.
Get the Car Ready to Drive

After buying the car, the first thing to do is call your automotive business and tell them to take a look at the car. If there are any mechanical repairs that should be done, get them fixed right away. Do not start driving the car until it's been checked and you're hundred percent sure that the car won't break down in the middle of the road. If you want to paint the car in a different car, you can do that too.
Know Your Responsibility

Now that your own a car, it's your responsibility to take care of it. You have to wash it, outside and inside. You have to be the one who has to get your car regularly checked and cleaned by professionals. Owning a car is a big responsibility. It's one that shouldn't be taken lightly. You don't have to stress over it either seeing as anyone can do it. Just make sure to do it properly.